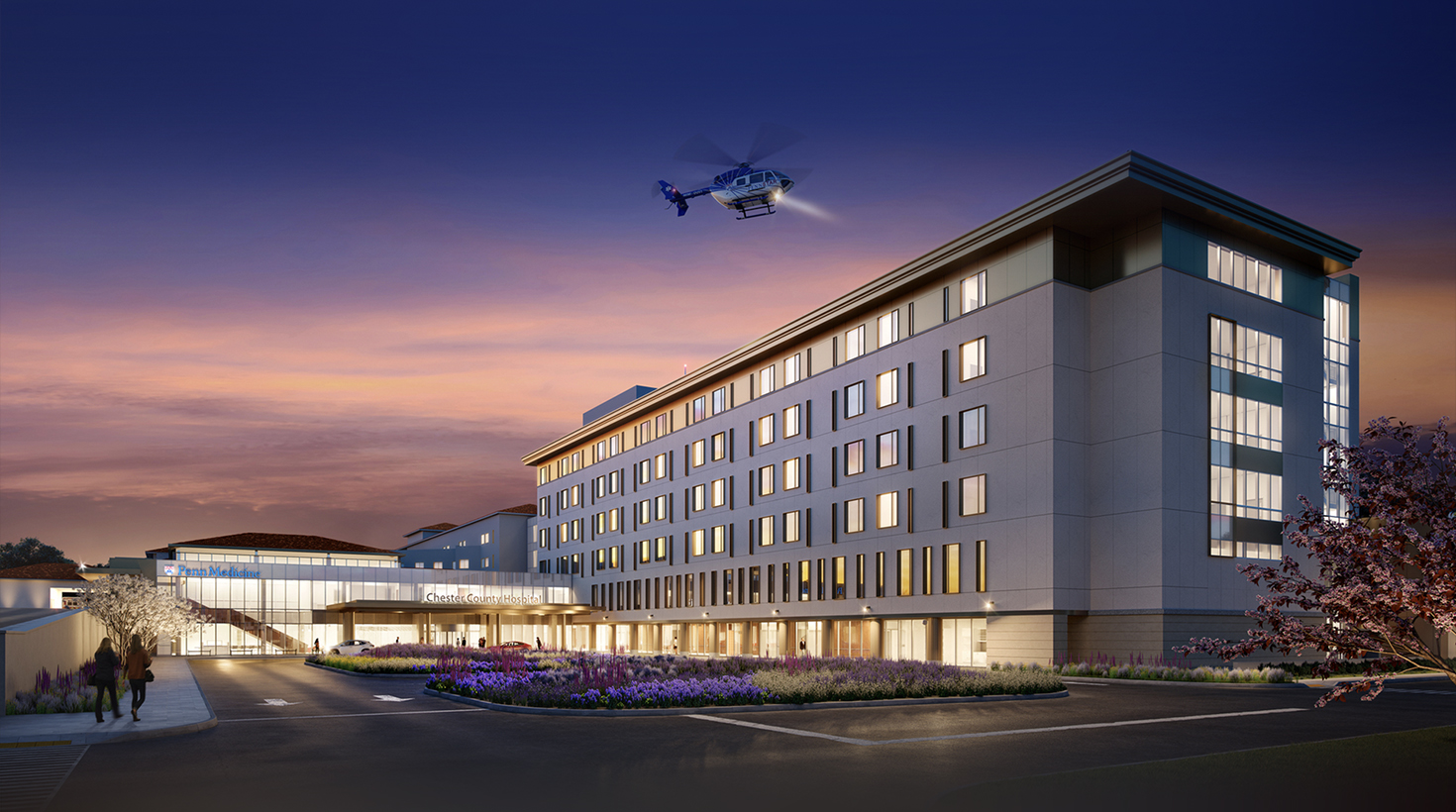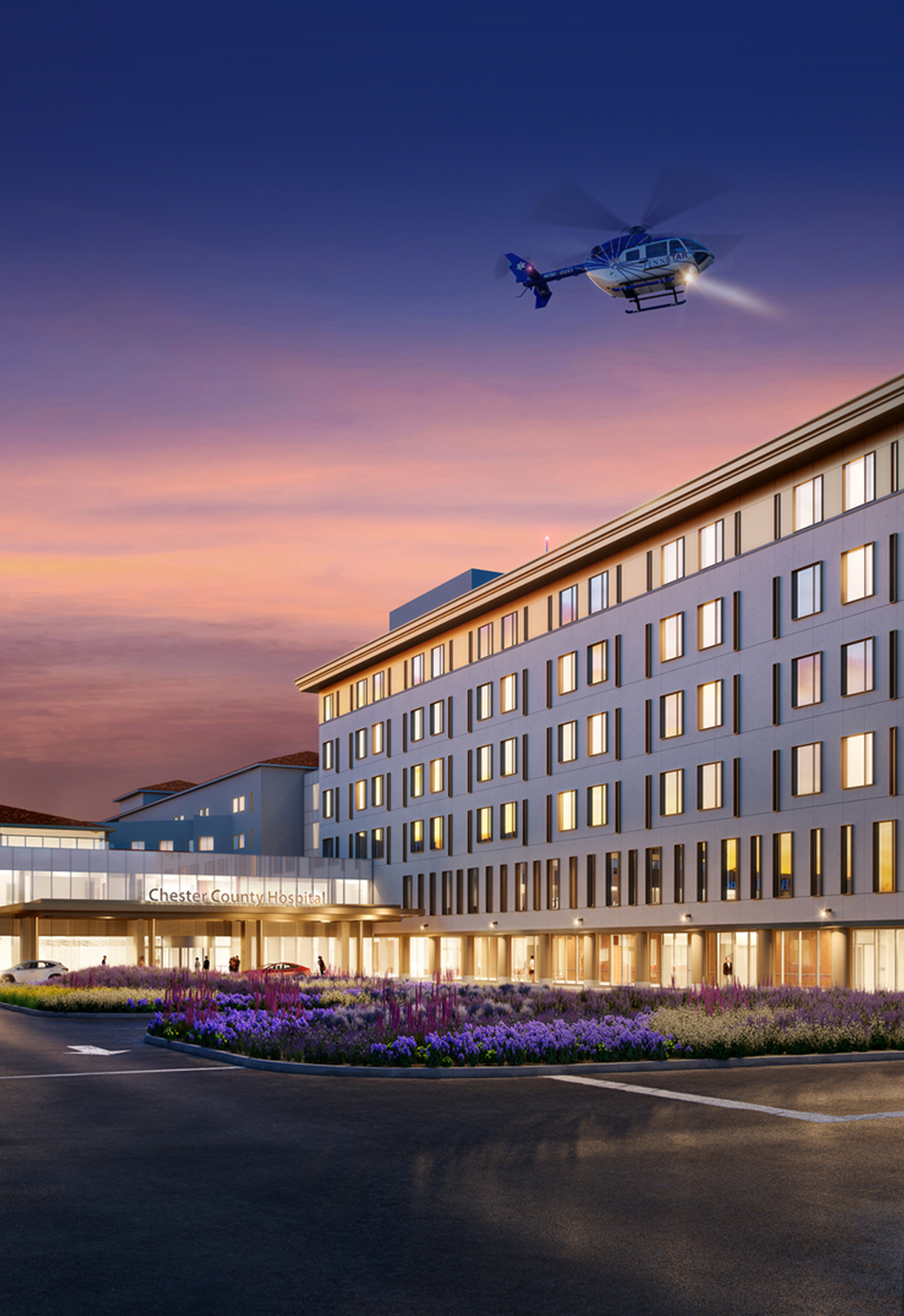 WELCOME TO OUR GAME CHANGER
Click on the building markers to explore all of our new additions.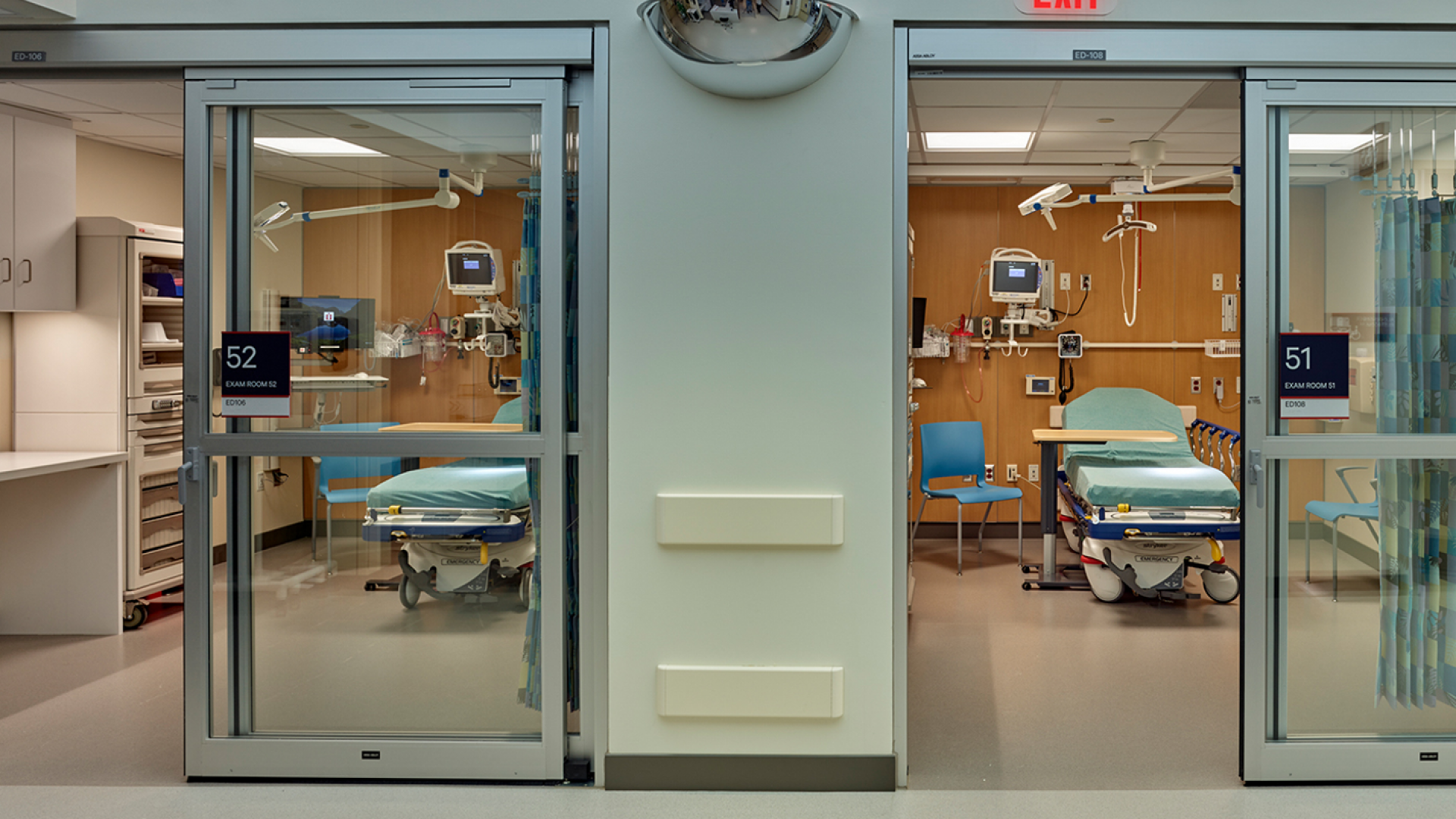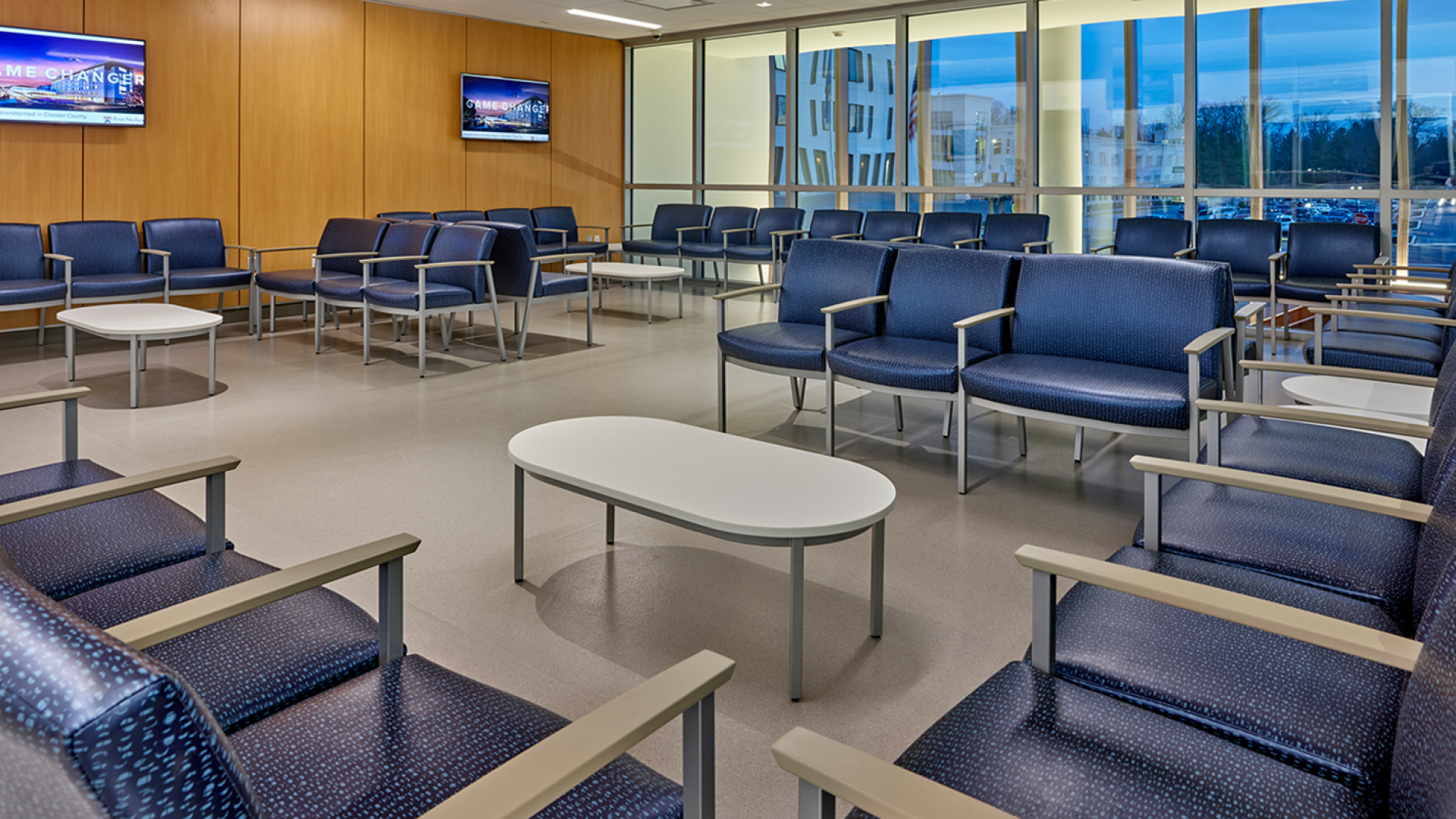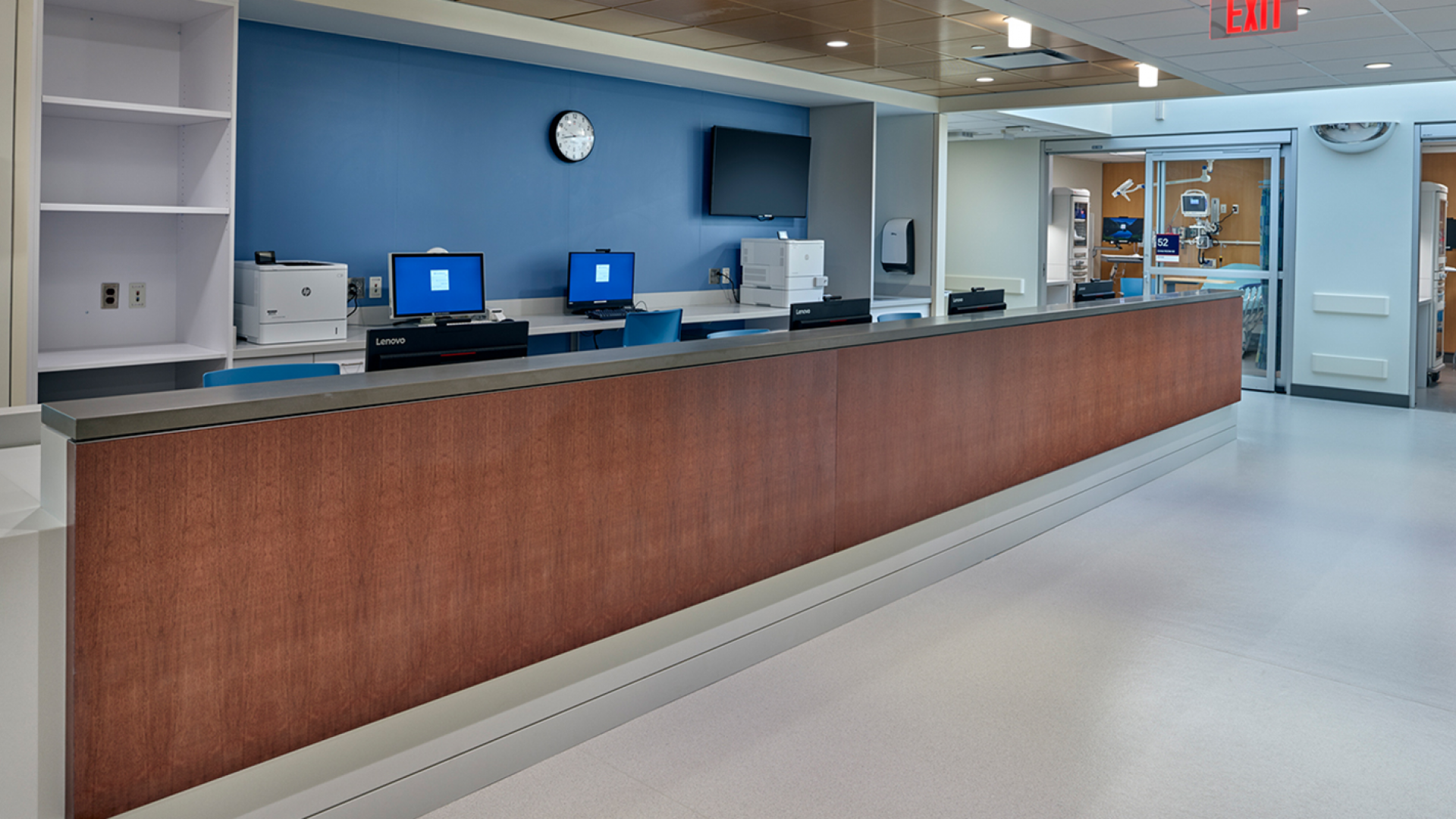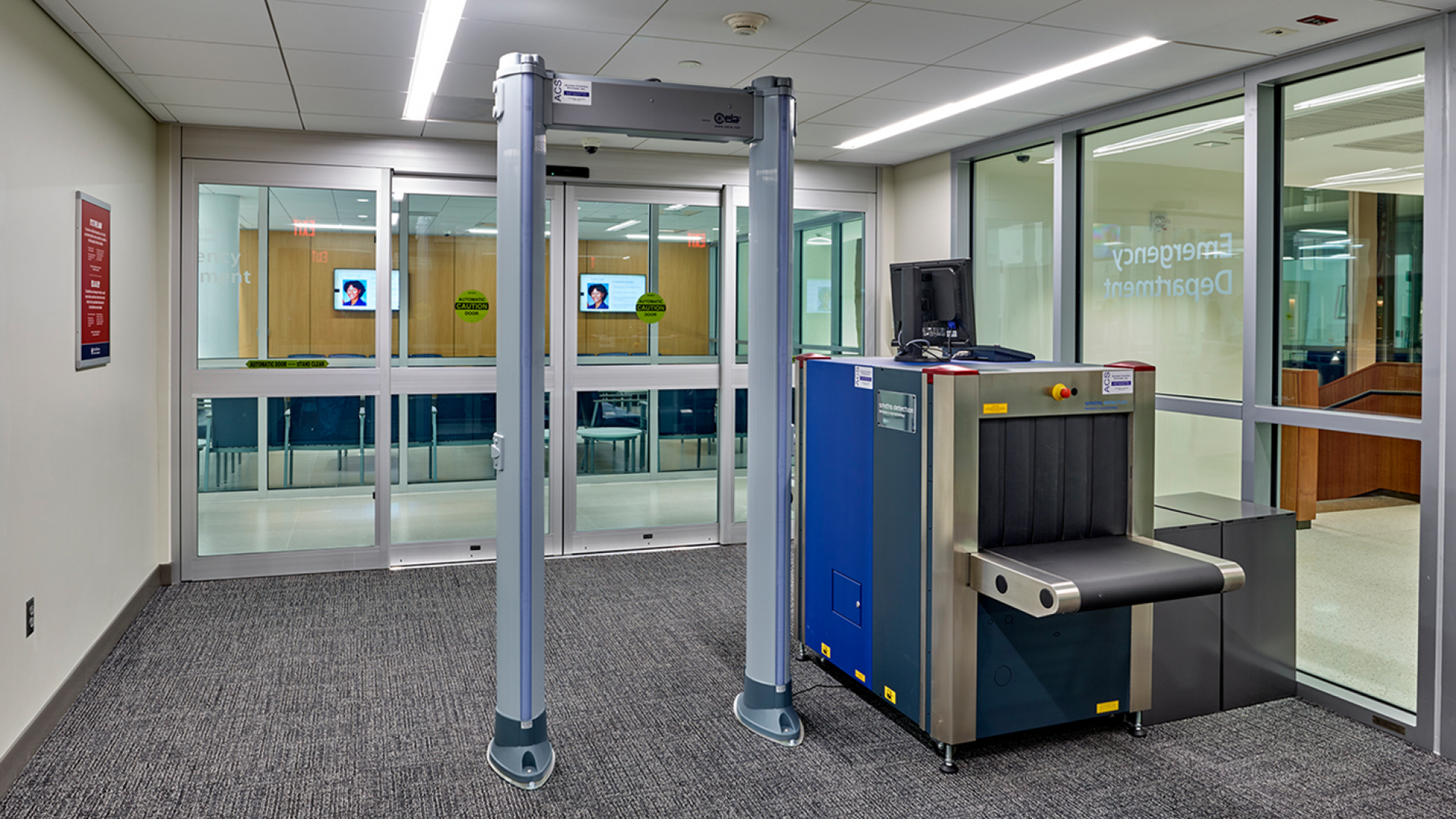 Our 26,000 sq.ft. Emergency Department renovation is among the most dramatic updates at Chester County Hospital. The new ED includes 13 additional beds and specialty exam rooms for vulnerable patients, 3 triage rooms to expedite care, and a large, comfortable waiting room. During the ever-changing times we live in, concerns about security and safety for both patients and staff are at an all-time high. We put those concerns at ease with the addition of enhanced cleaning and security features, including metal detectors, bag x-ray screening, and caring security officers supervising the entry and exit 24/7.
Ease of access and comfort while in the hospital was also made a priority. Patients and visitors are able to access the Emergency Department via the hospital's main entrance now, as well as through the renovated, dedicated ED entrance. Once inside, the new ED has direct access to the Bistro as well as vending machines – including healthy Farm Fresh options – easing the stress for family members waiting for loved ones.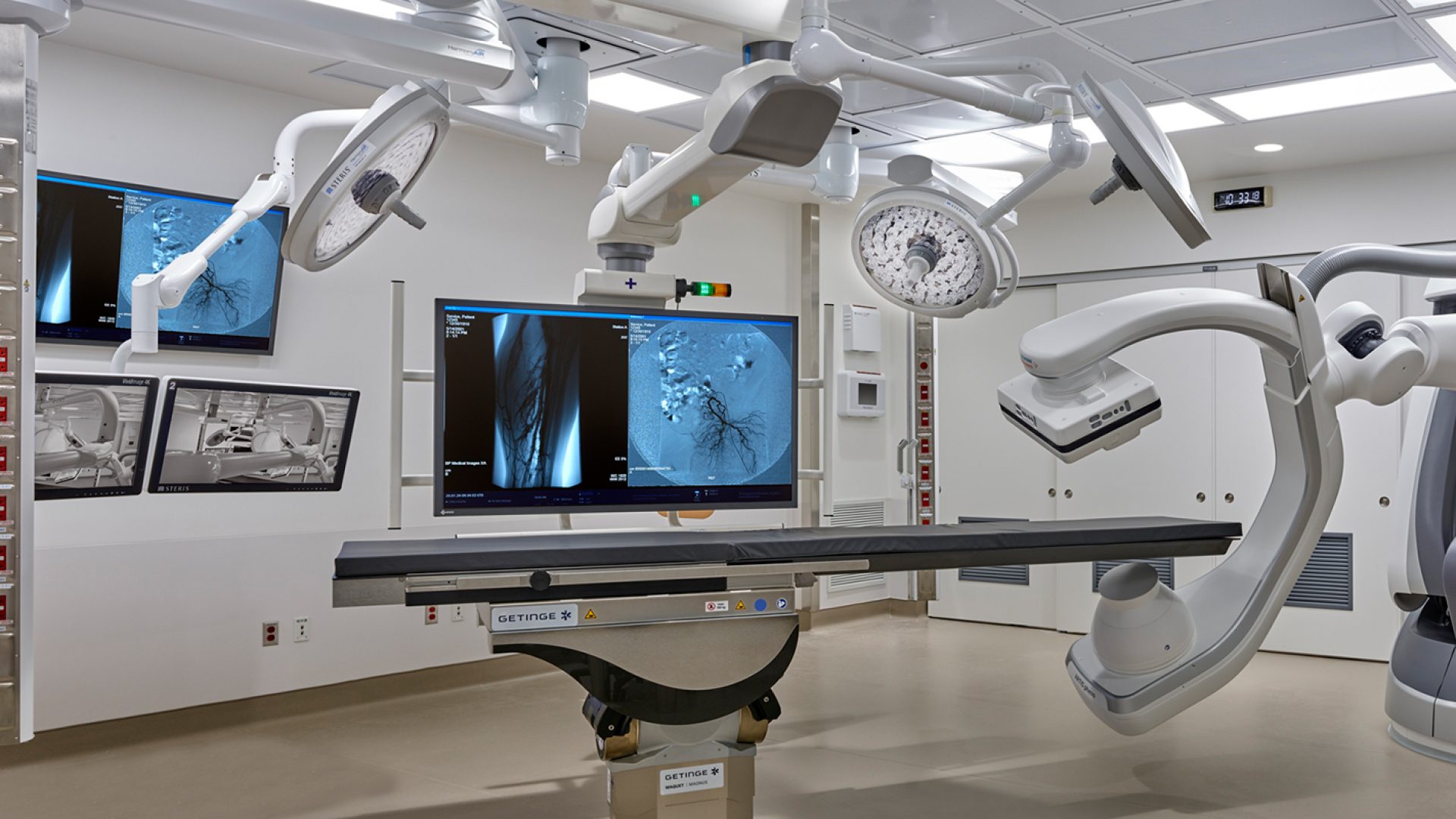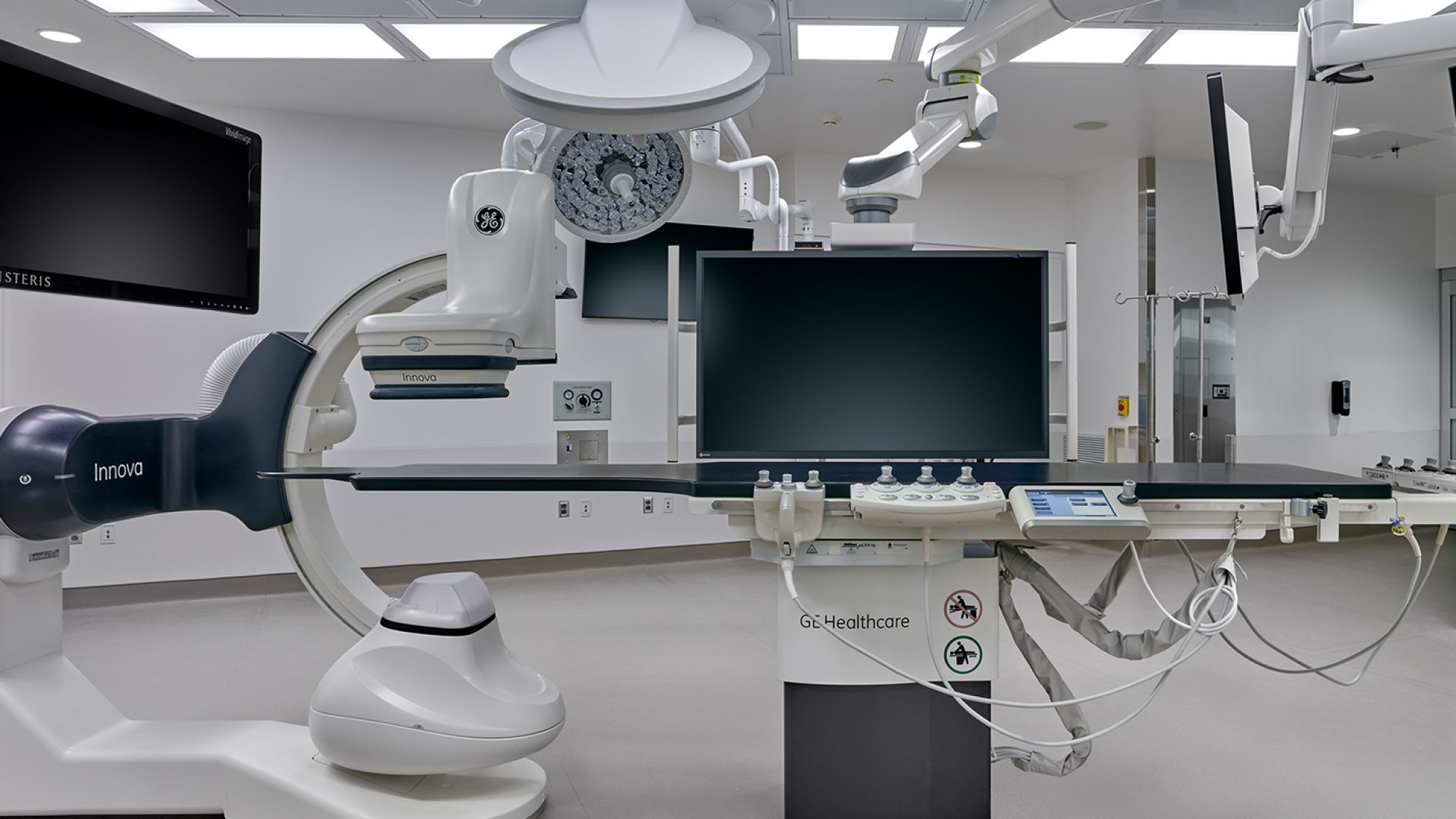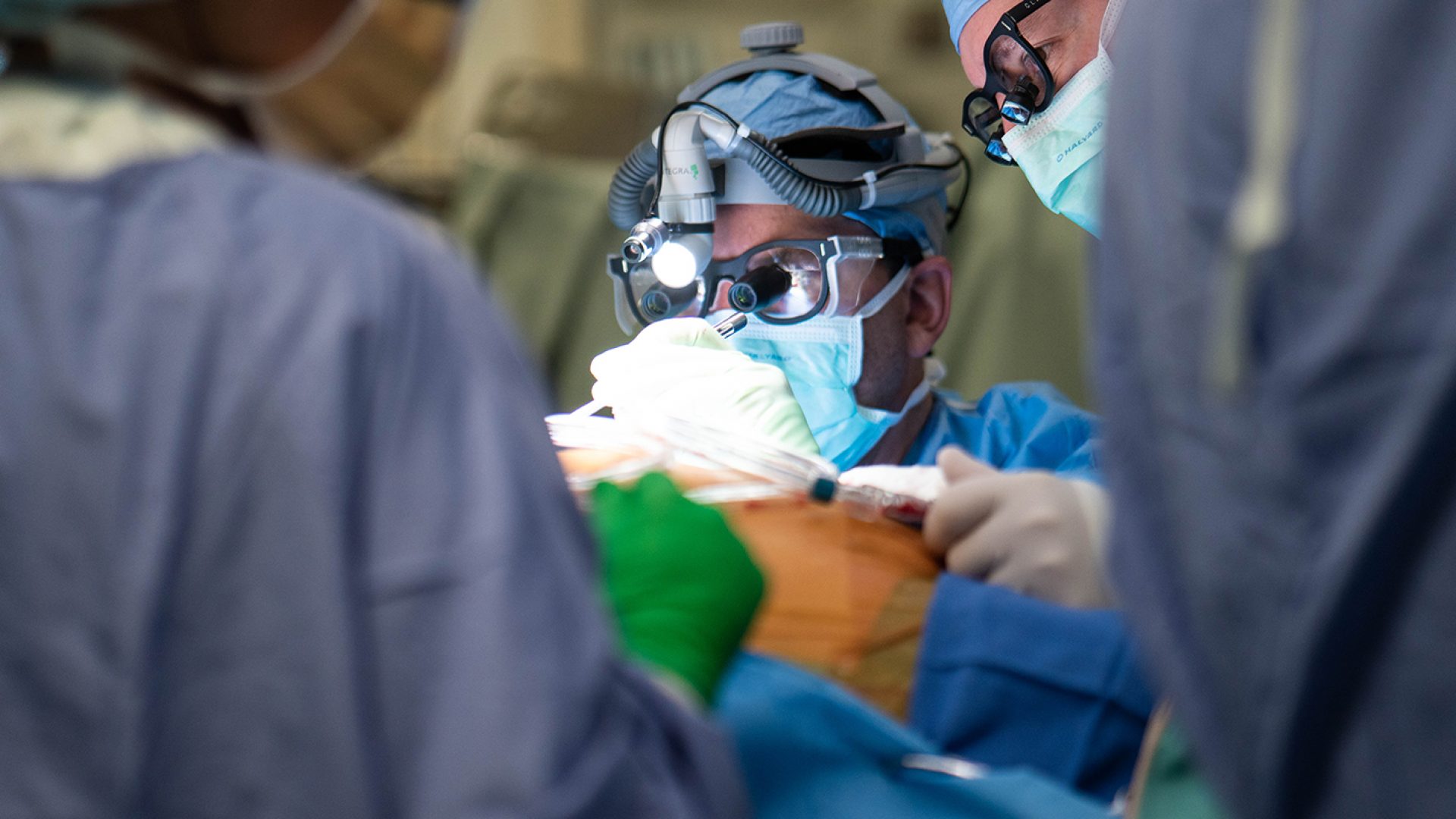 15 brand new operating suites, including 3 high-tech labs for catheterization and electrophysiology and 1 hybrid OR mean Chester County Hospital has the largest capacity to care for you in our county. More specialized space means we can treat more patients for the most sophisticated medical procedures, and allows our community to stay close to home to receive the highest quality of care. Our enhanced surgical offerings include TAVR (the only hospital in county to do so), orthopaedics, bariatrics and colorectal surgery.
Designed to last for over 30 years, these rooms have undergone the utmost planning, with three more shells available for build-out as technology advances and demand increases. Furthermore, we've collocated all procedure areas to decrease the need for unnecessary patient transport, so pre-operative care, procedures and post-operative care are all in one area to allow for quick, efficient and most importantly, comfortable patient flow.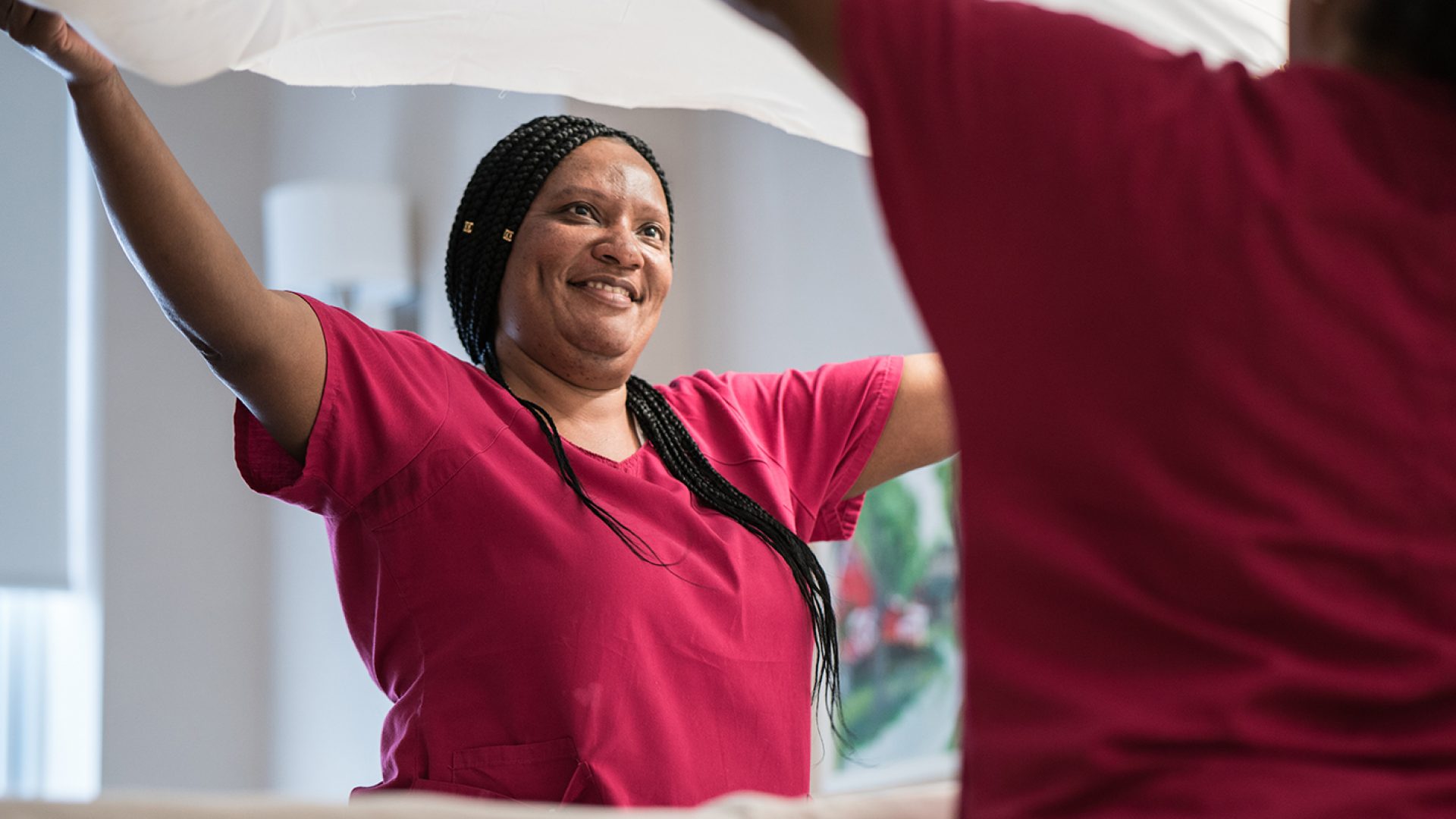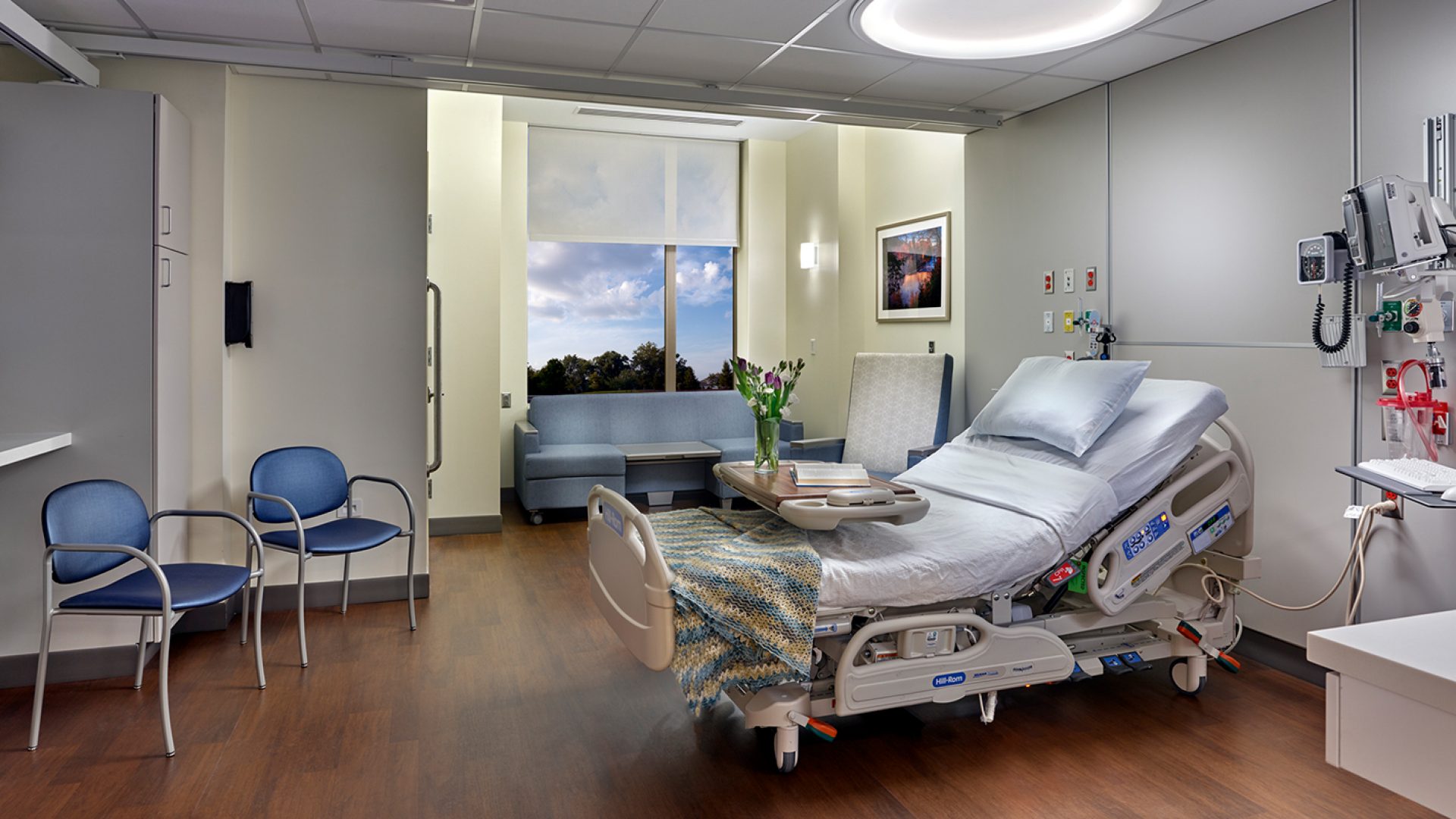 Chester County Hospital's new patient tower features 99 private patient rooms, making privacy and comfort top priorities. Each natural light-filled room features a serene, healing view of the green roof, and a private bath with modern, European shower. The Tower has four patient floors, designed for seamless and efficient patient flow, and is accessible via the Main Entrance and the new Pavilion elevators. The hospital's Critical Care Unit and three existing Medical-Surgical units relocated to this expansive space in the spring of 2020. This additional new space allowed Chester County Hospital to safely serve the community's healthcare needs with designated COVID-19 units.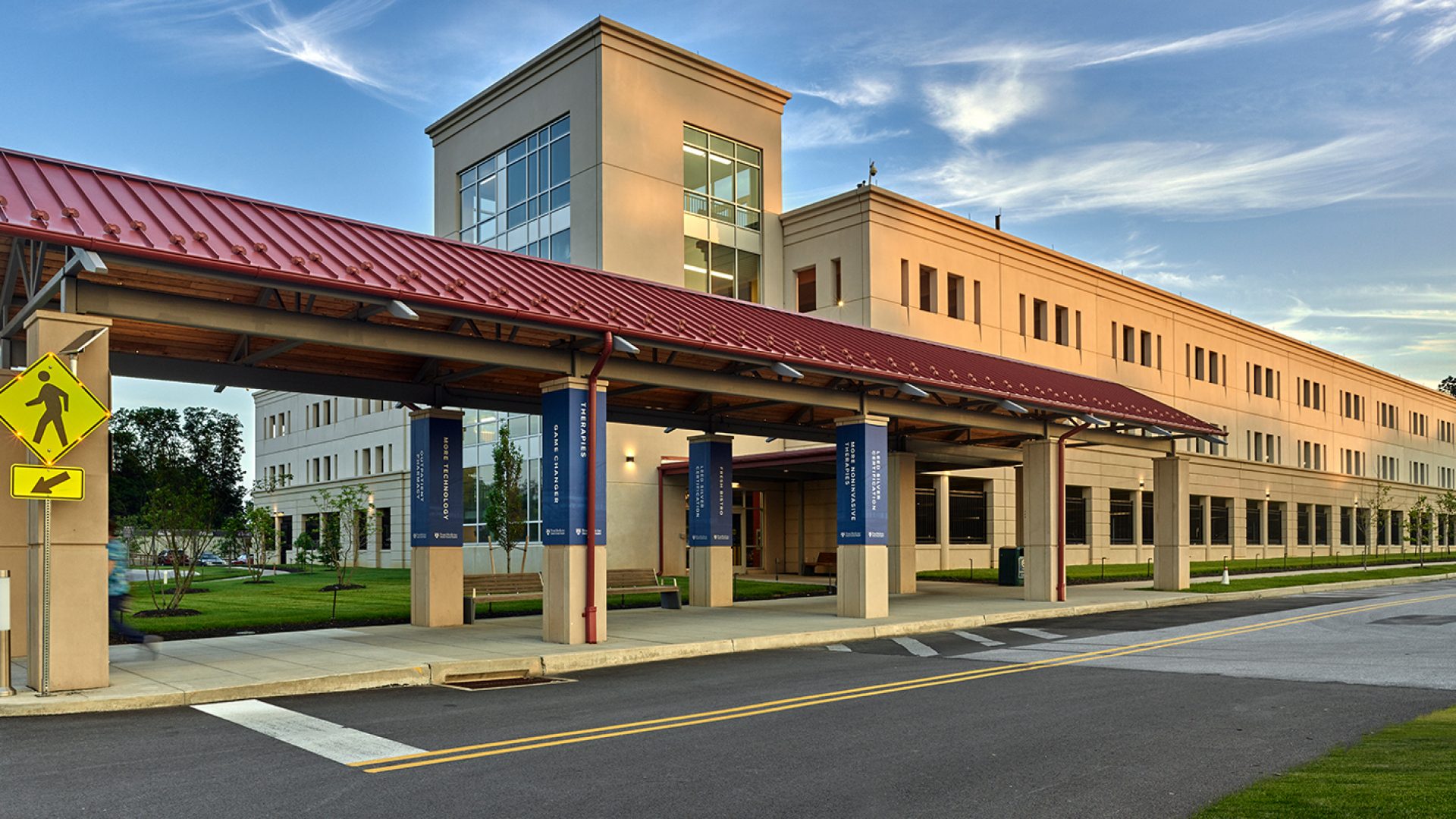 We have designed our campus to make your healthcare experience the most comfortable and convenient. With limited exposure to environmental elements, our covered garage offers a convenient walk from your car to the hospital entrance. Parking is always free, plentiful and easy to access for patients and visitors alike.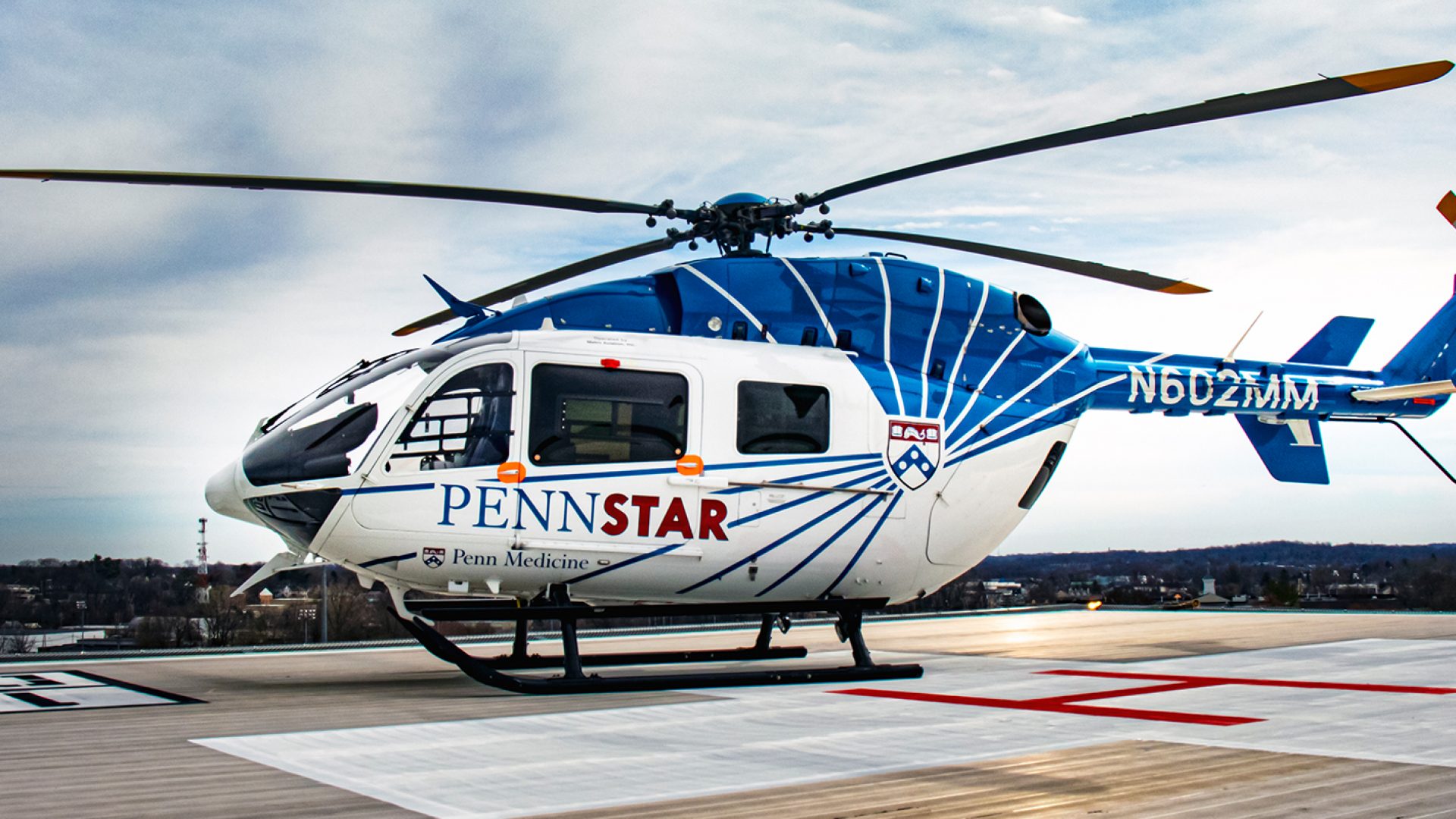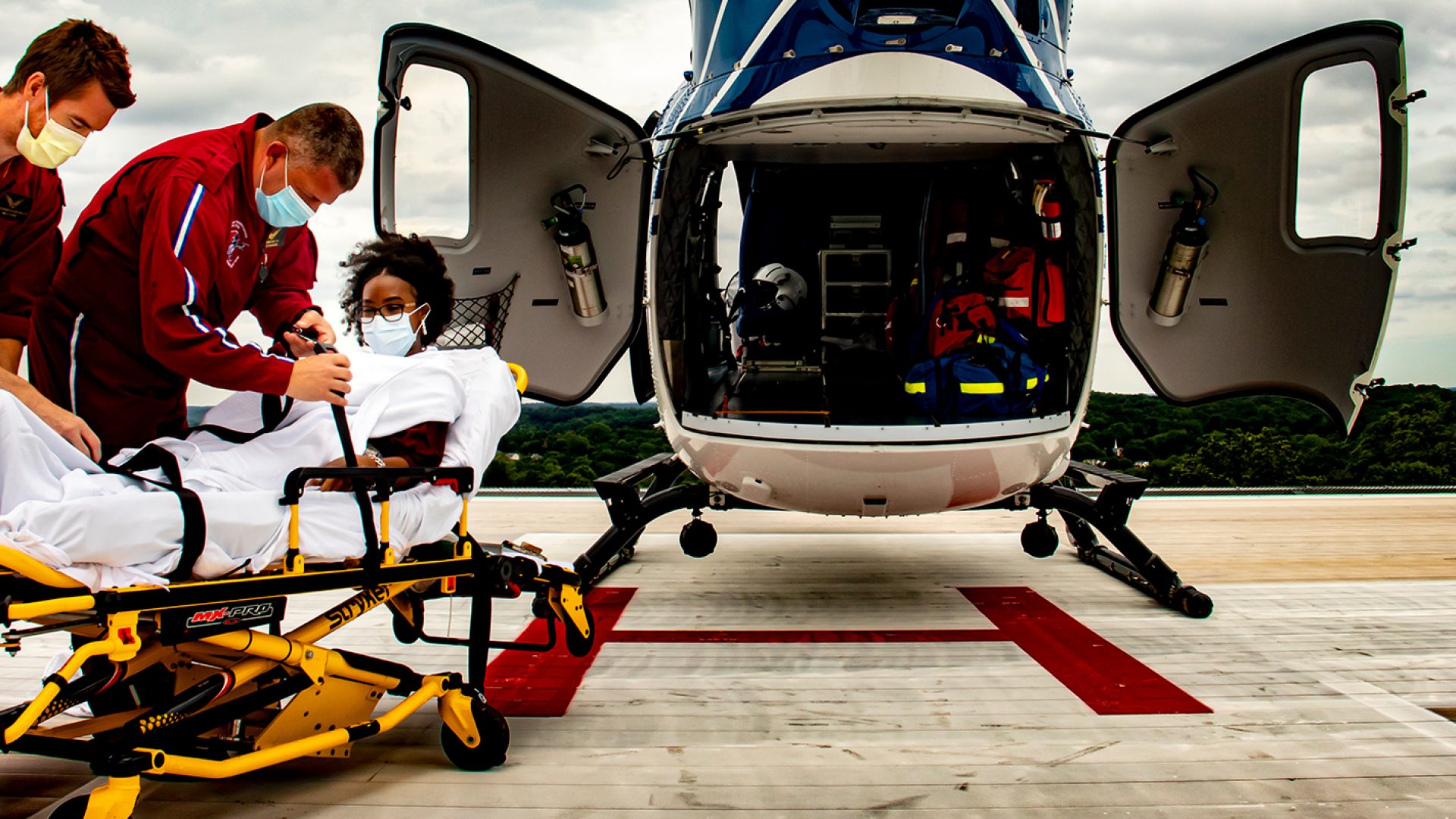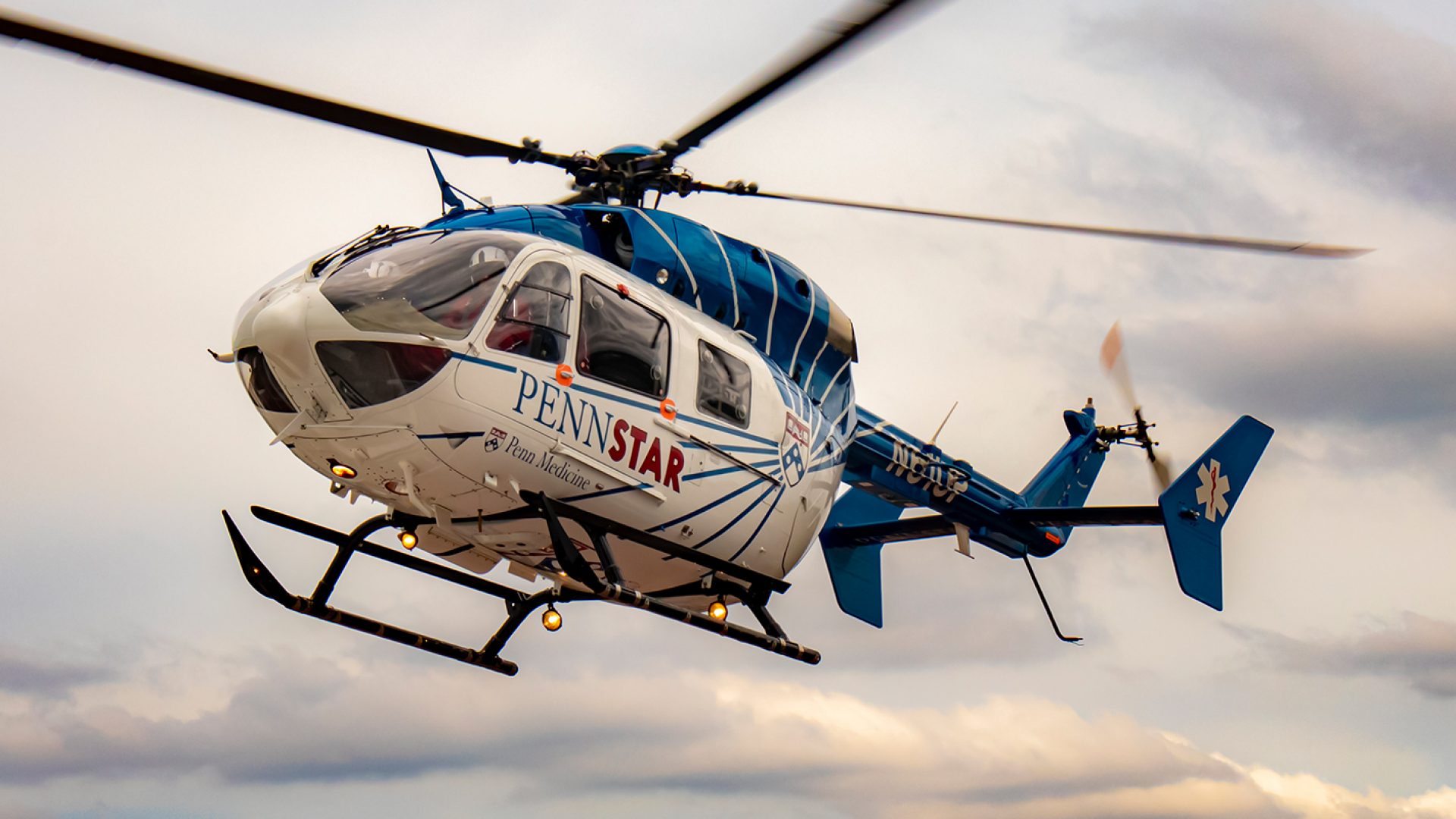 When adding the new helipad, we had two top priorities: direct access from patient care areas, and the comfort of our neighbors. The benefits of this new addition to our neighborhood are many, including less environmental noise, and lower wind output – saving lawn furniture and gardens! For patients, direct access from the ED means swifter time to transport for our most critical patients. Our direct neighbors were most excited about this aspect of the expansion, reaching out often to ask when the "grand opening" of the helipad would be, and celebrating via messages when PennStar made its first landing on the roof.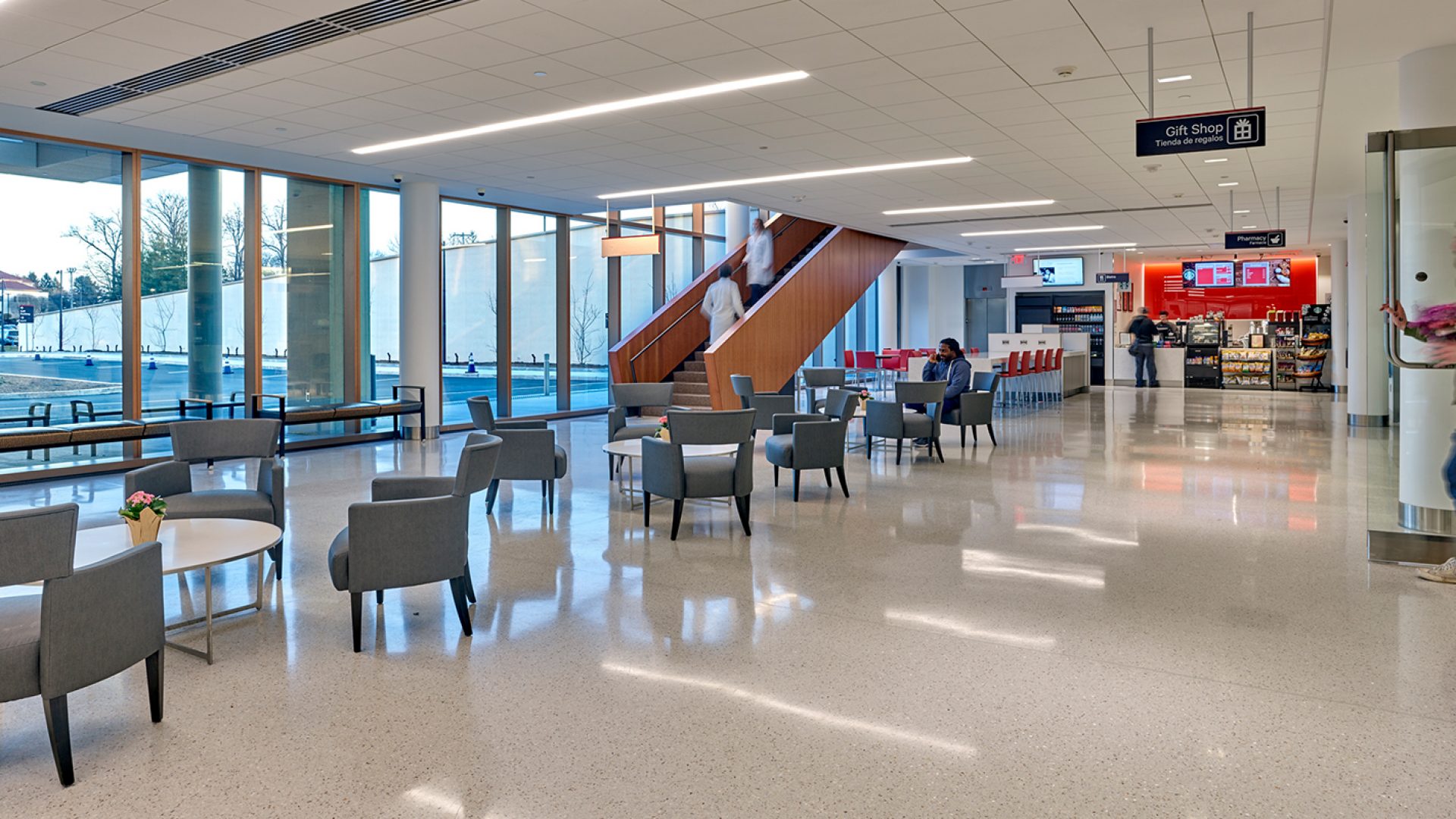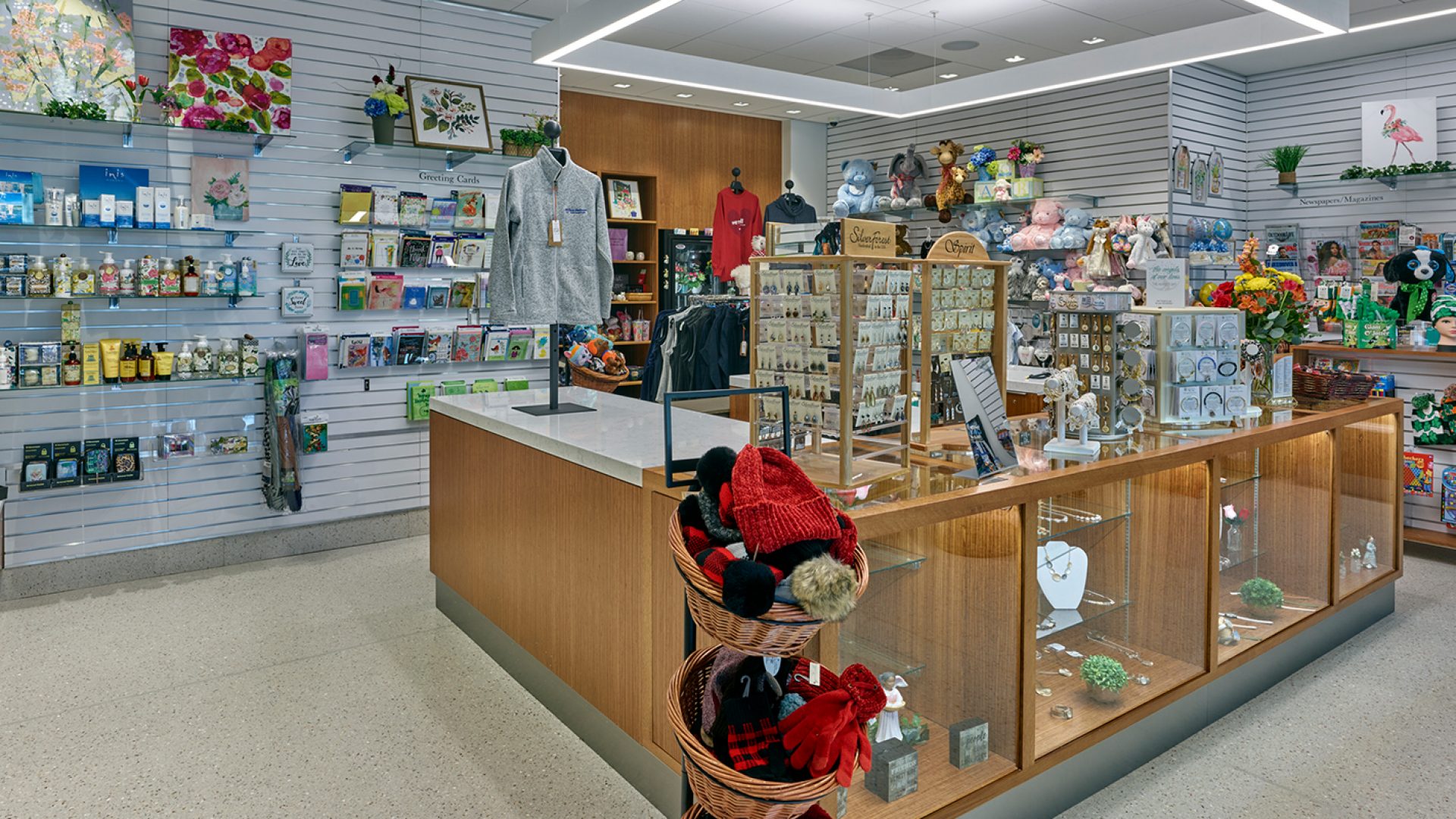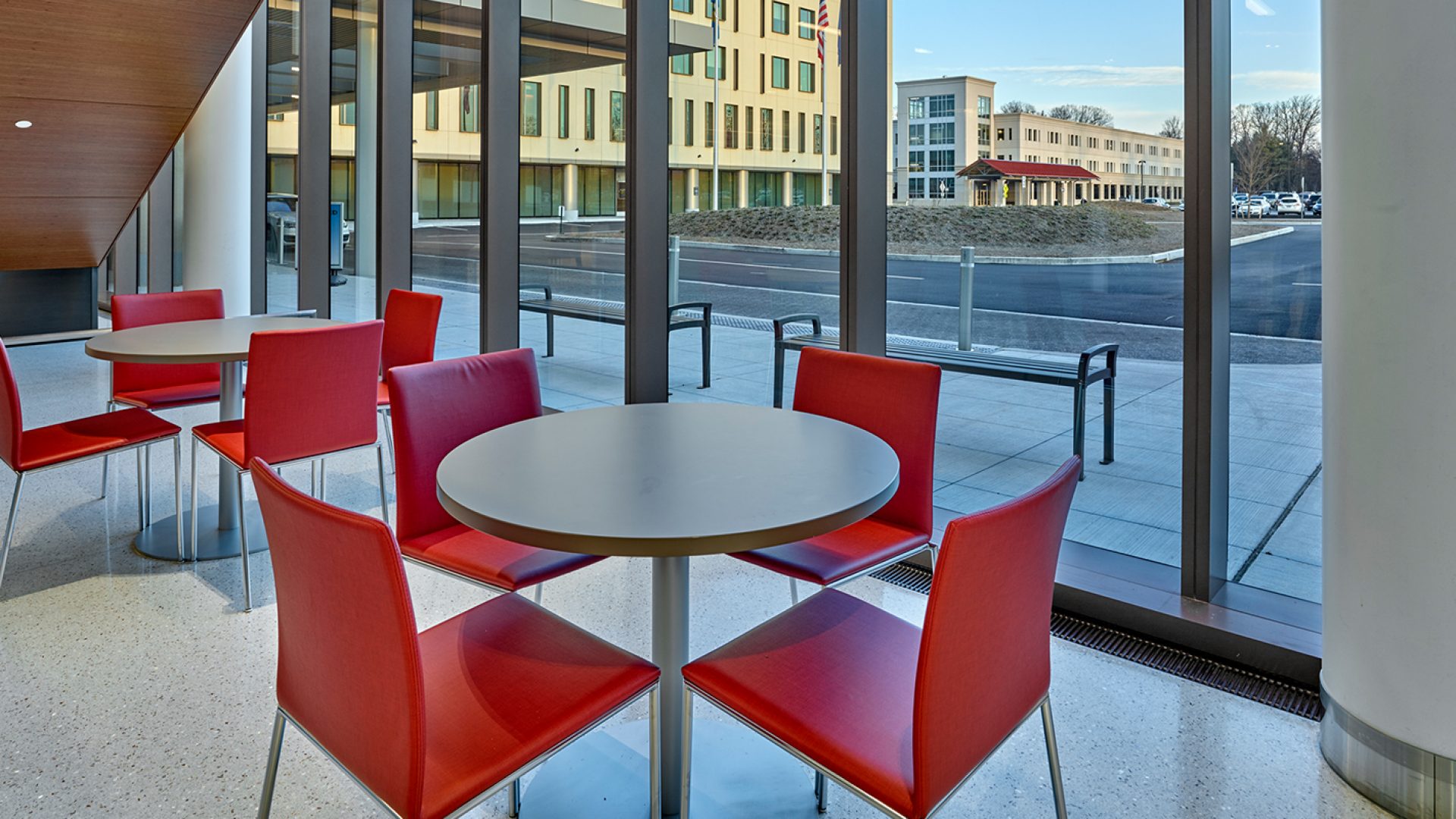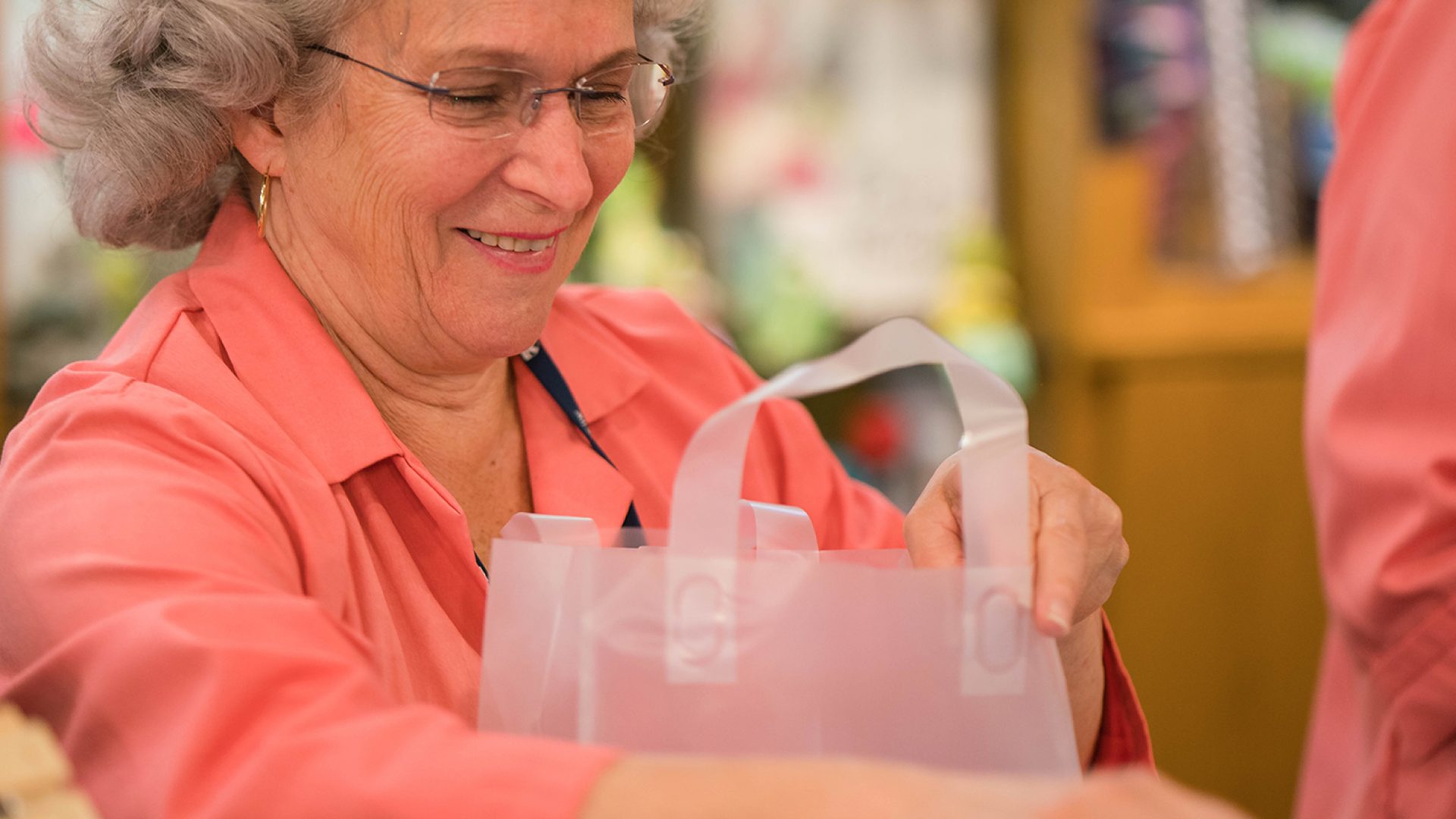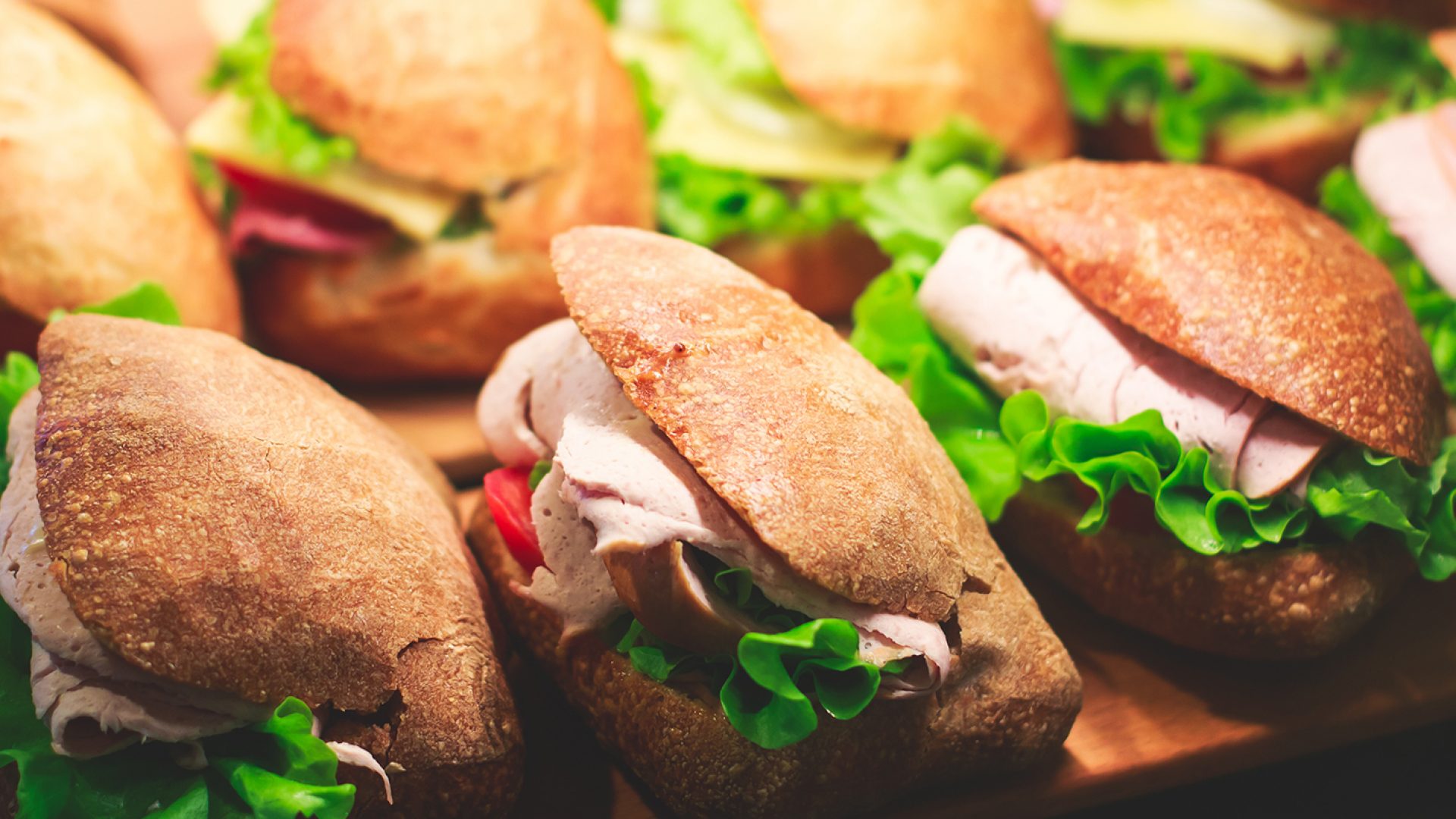 These new spaces, located in the Knauer Family Lobby and accessible via the main entrance, allow for one-stop shopping for gifts, food and coffee – and it's one of the few places in town to get Starbucks! Falling in line with the hospital's attention to healthy offerings, the Bistro offers breakfast and lunch options, including seasonal gourmet wraps and baguette sandwiches, fresh salads, scones, pastries, hot breakfast sandwiches, and lattes and flavored coffees using sugar-free sweeteners. Looking for the perfect gift to cheer up a loved one or friend staying at Chester County Hospital? The Women's Auxiliary Gift Shop features a wonderful assortment of unique jewelry, affordable and distinctive gift items, greeting cards and fresh flowers.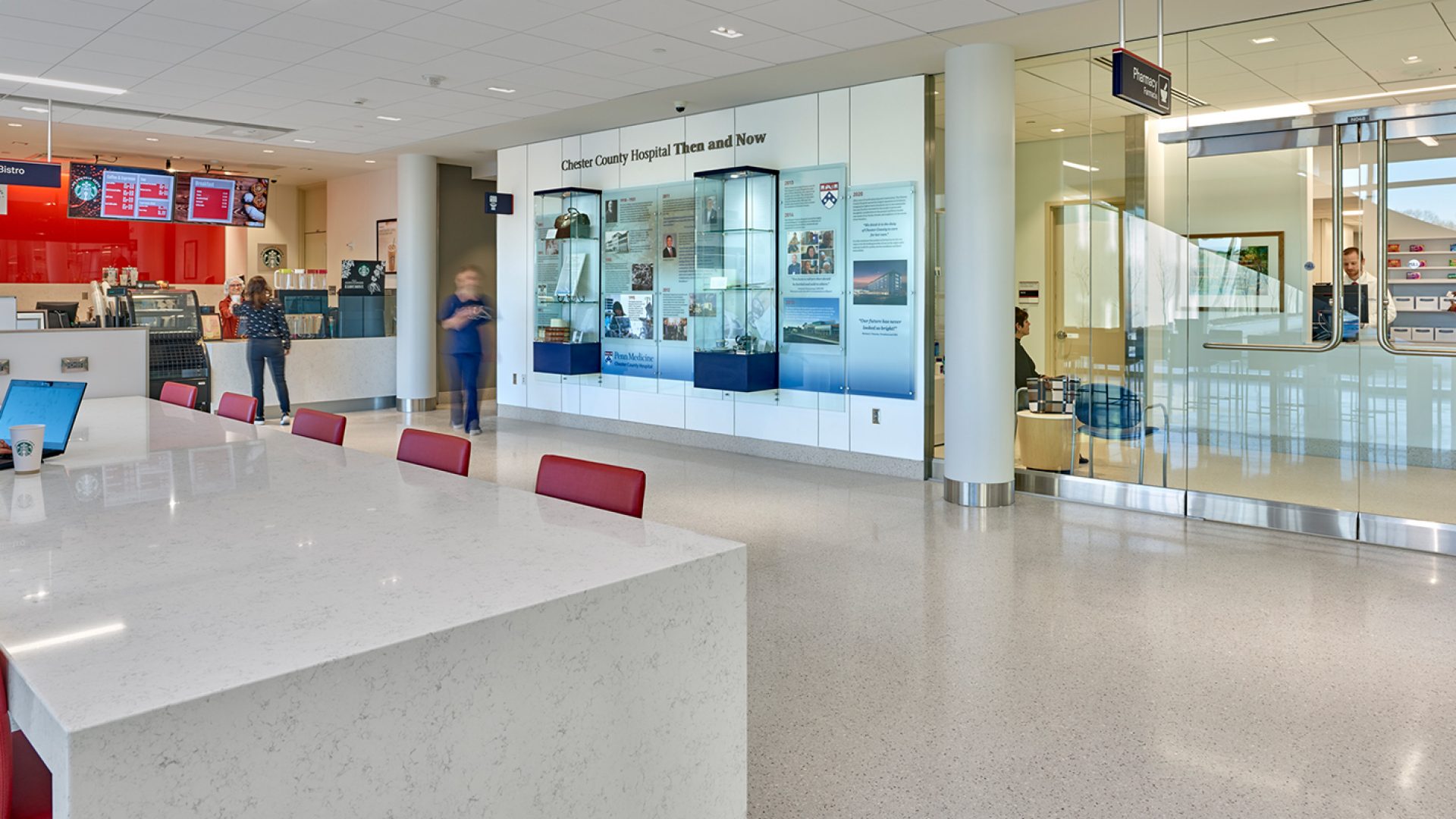 Our fully functioning outpatient pharmacy offers over-the-counter medications, and prescription pick-up and refills. Patients and visitors alike can fill their prescriptions by visiting during business hours, placing their prescription by phone, or requesting their provider to e-prescribe their prescription directly to the pharmacy. With free parking and easy access in the community, the pharmacy is a great new addition to the hospital.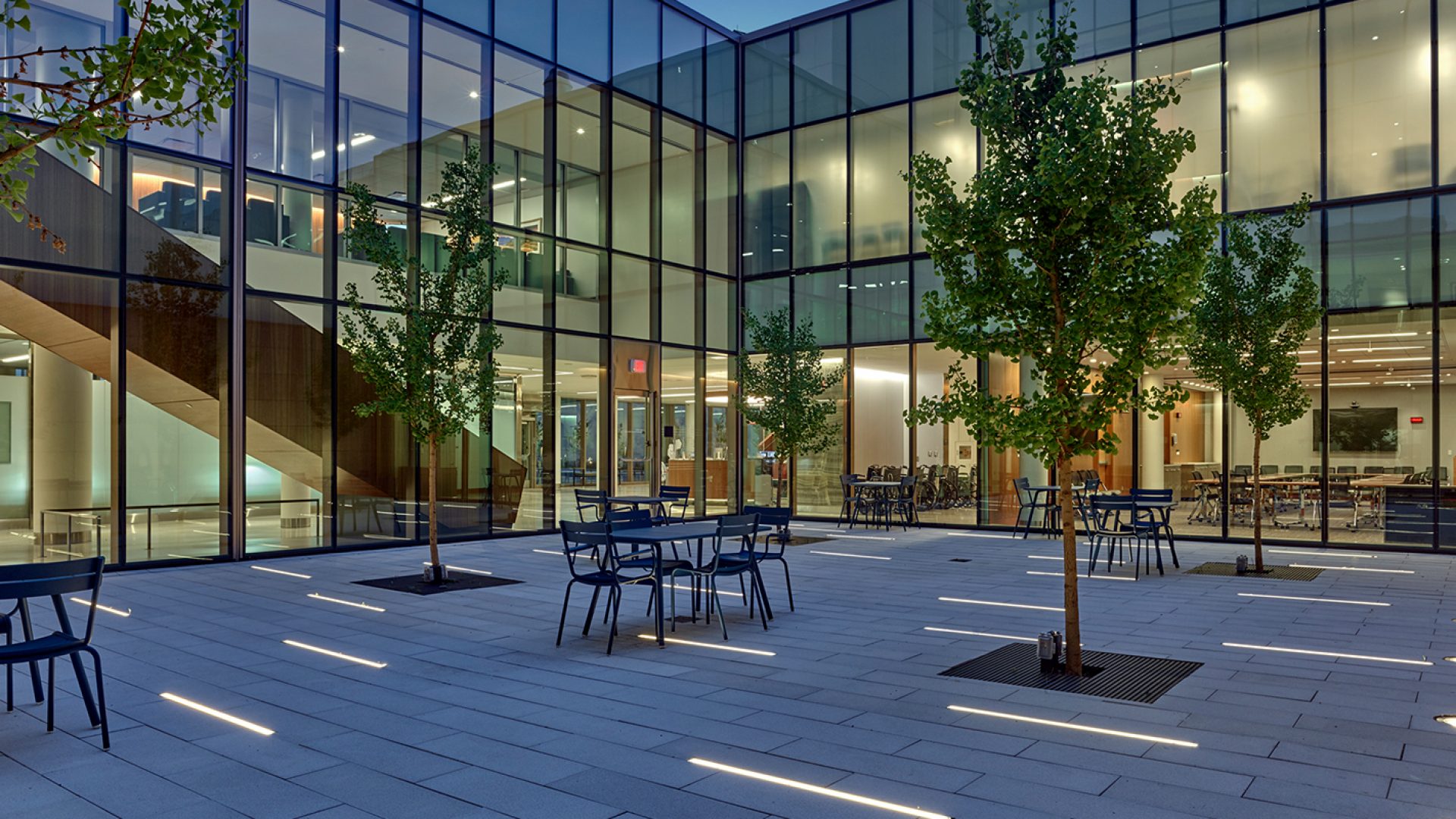 A calming public space designed to foster healing, with bright spaces and natural light. The Abbott Family Courtyard is accessible to all. It also provides an outdoor space for our staff and community to take a break or enjoy refreshments. Penn Medicine's Urban Health Lab has found that access to green views is associated with improved general mental health and coping with stressful situations, and reduced mental fatigue.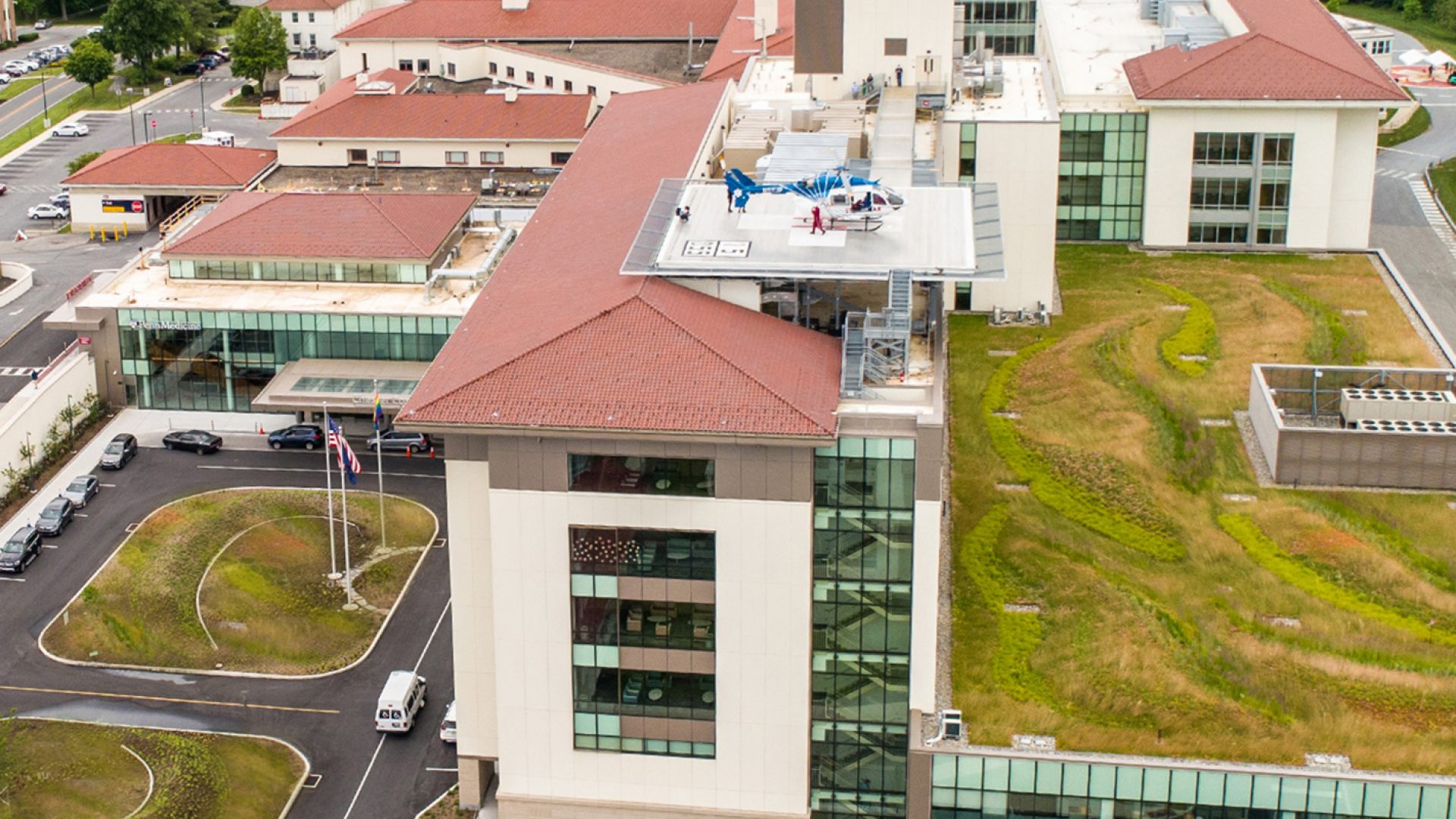 We spent a full month installing all the plant life on the green roof to ensure the health and beauty of this calming green space. The green roof is in view for many of the new 99 private patient rooms and aids in patient healing. Penn Medicine's Urban Health Lab has found that access to green views is associated with improved general mental health and coping with stressful situations, and reduced mental fatigue. Importantly, it also reduces storm water run-off, which can cause a number of environmental problems and lead to flooding in urban and suburban areas.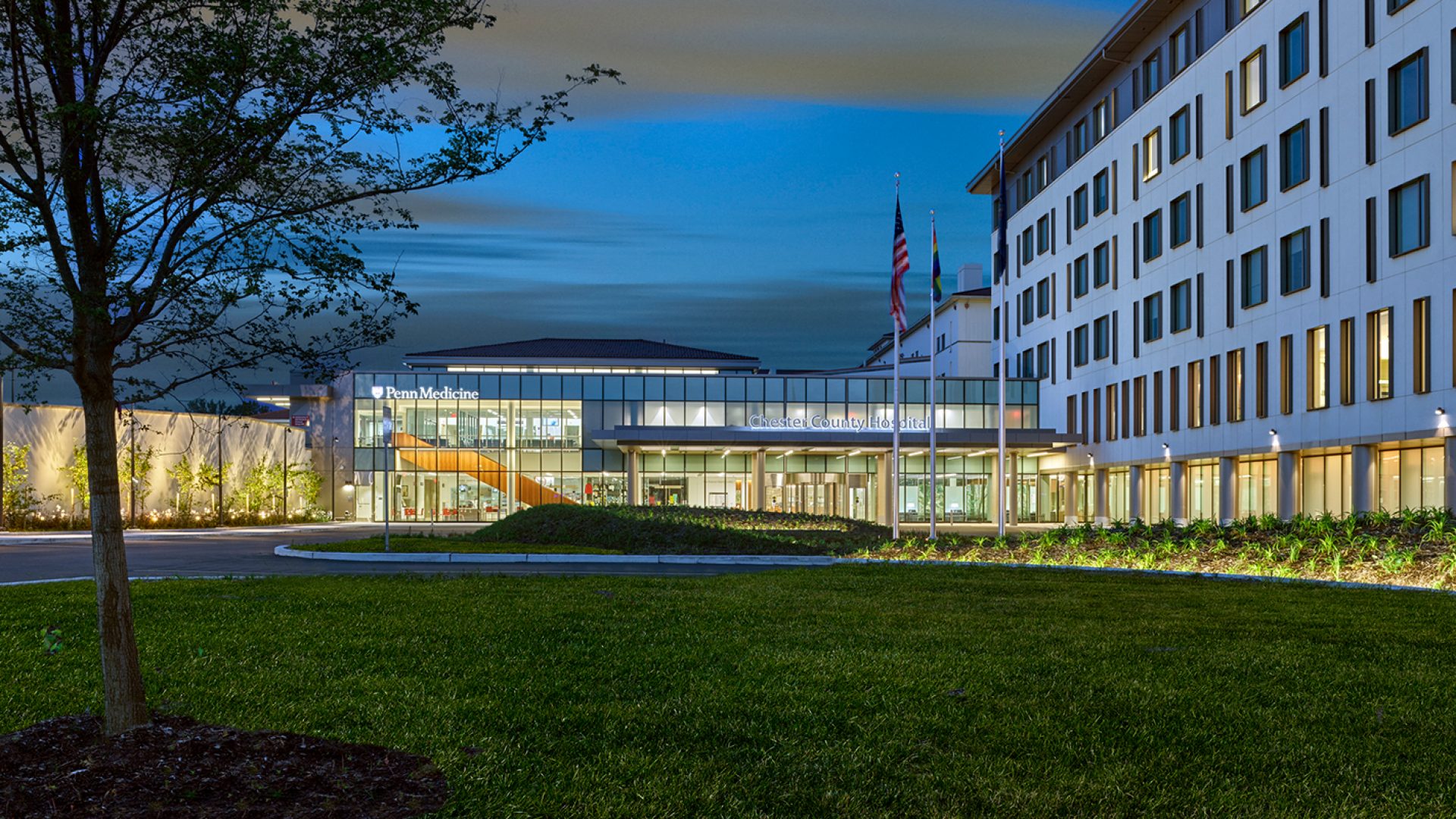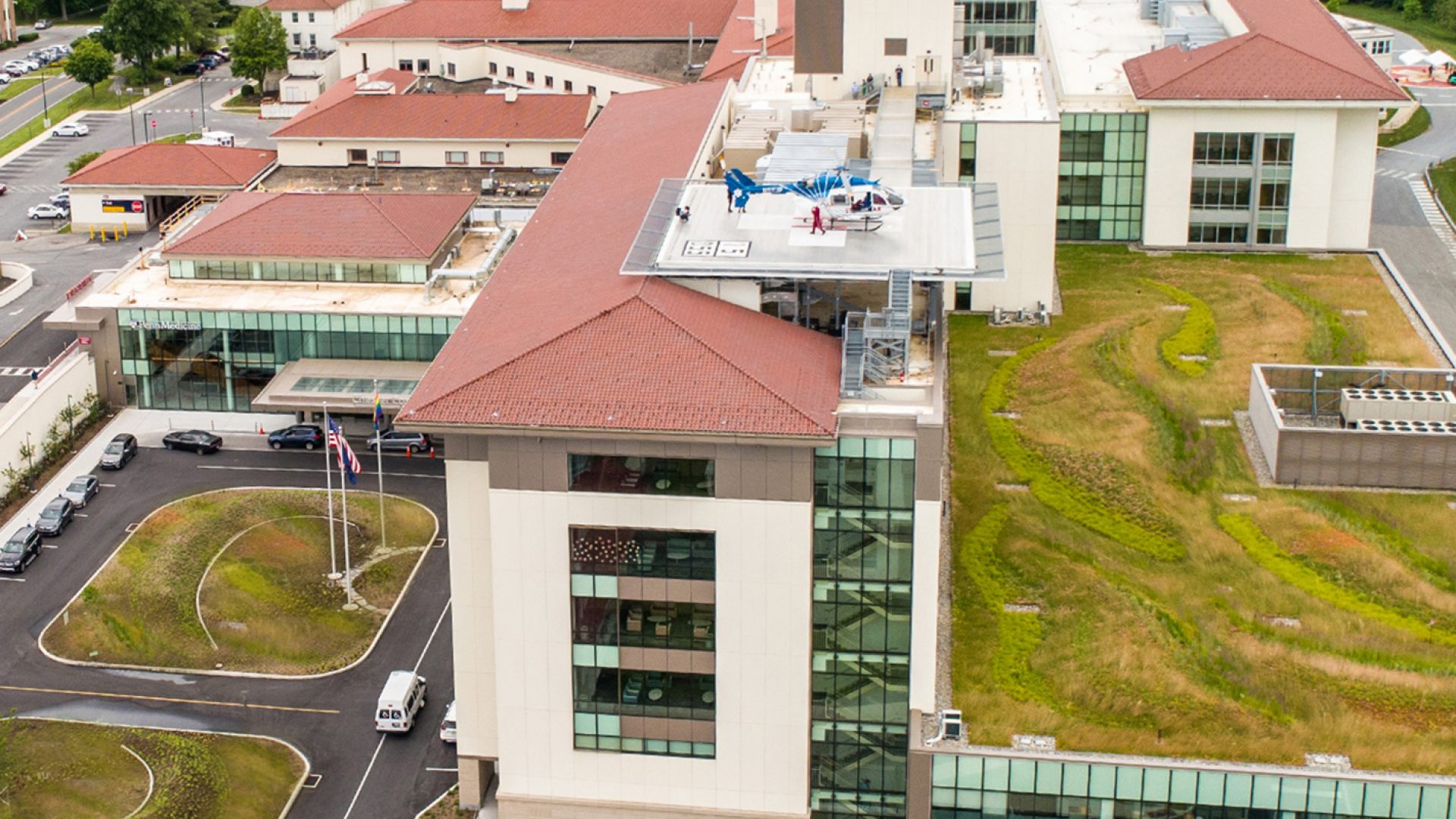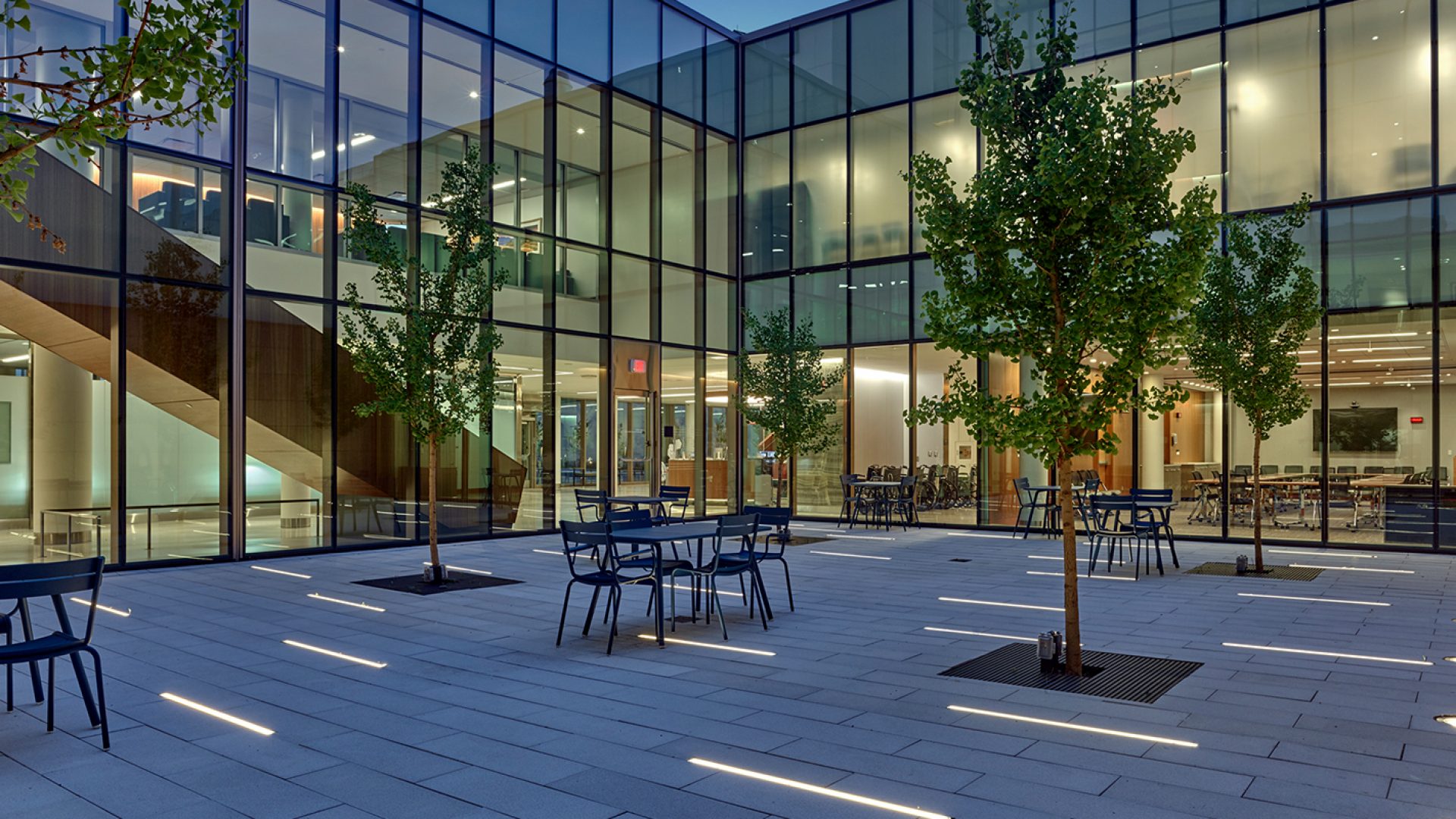 In considering our expansion, we wanted to emphasize and elevate not only the direct health benefits to our patients, but the environmental health benefits to our entire community. LEED certification ensures electricity cost savings, lower carbon emissions and healthier environments for all. In accordance with the certification, a certain number of spaces in the new parking lot will be designated for staff who carpool. A large area of that lot will be pervious pavement, which will enable more rainwater to infiltrate the ground and, in turn, less to be shed by the campus. All of the lighting fixtures in the expansion and renovated Emergency Department will be LED and the plumbing fixtures, water-efficient. Our green roof and new Abbott Family Courtyard are additional green spaces that provide calm and healing for our patients and reduce our carbon impact globally.